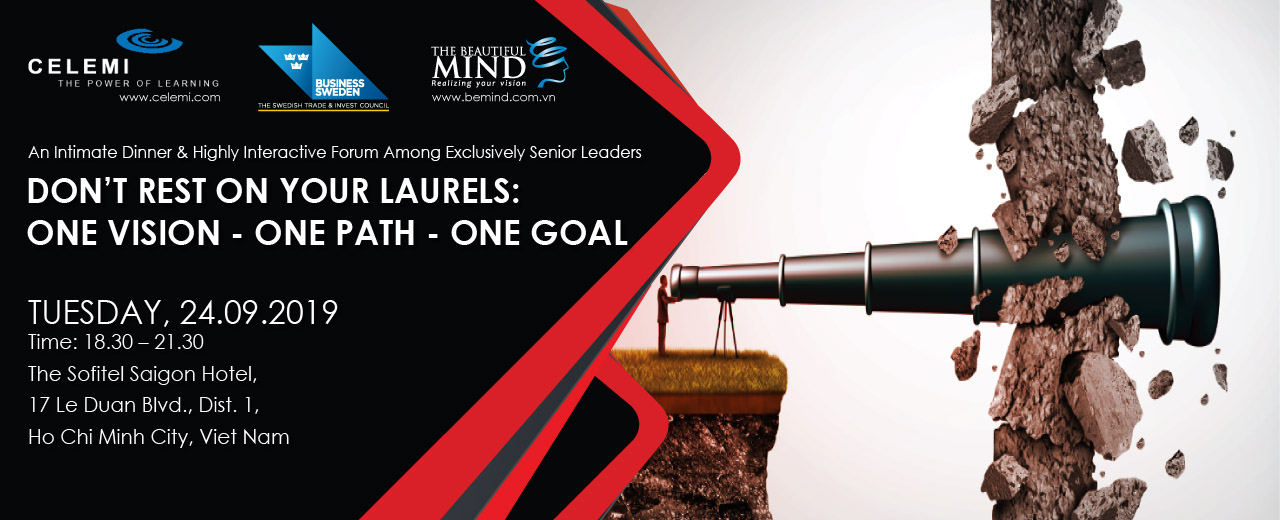 INVITATION ONLY
An Intimate Dinner & Highly Interactive Forum Among Exclusively Senior Leaders
DON'T REST ON YOUR LAURELS: ONE VISION – ONE PATH – ONE GOAL
Entering a disrupted world is a new game that becomes a challenge to leaders nowadays. Persistent mechanization cycles and the digital disruption of Business Plans present major challenges for industries and their leaders as they look to change their techniques for a digital age - Leaders can no longer rest on past laurels and more than ever alignment is required: One Vision, One Path One Goal.
DRESS CODE
Business Casual
Invitees are exclusively senior leaders from larger Vietnamese, Foreign and Swedish Multinational Companies.
The forum is highly interactive and facilitated in English Language only.
Ms. Mai Nguyen: mai.nguyen@bemind.com.vn - Phone: 0903 980 025
Mr. Tim: tim.Hansen@bemind.com.vn - Phone: 0938 066 320