Business Acumen
What and why business acumen is critical?
Business Acumen as one of the critical competencies needed by leaders.
With widespread business acumen, companies can have a powerful asset — educated, knowledgeable and motivated employees. And with this asset, those will be the companies best positioned to succeed.
Having business acumen means having an in-depth, complex understanding of the different factors that can affect a company's operations, and knowing how to make the right decisions to drive results in the right direction. Our tools are specifically designed to increase your people's business acumen through business simulation.
During business simulations or custom solutions, participants simulate running a business. They draw up income statements and balance sheets while competing against other teams. During the simulation, participants will:
B

ecome painfully aware of and learn how to optimize cash flow

See a big picture of how a corporation functions

G

ain new insights into how their own actions and decisions affect the success of their employer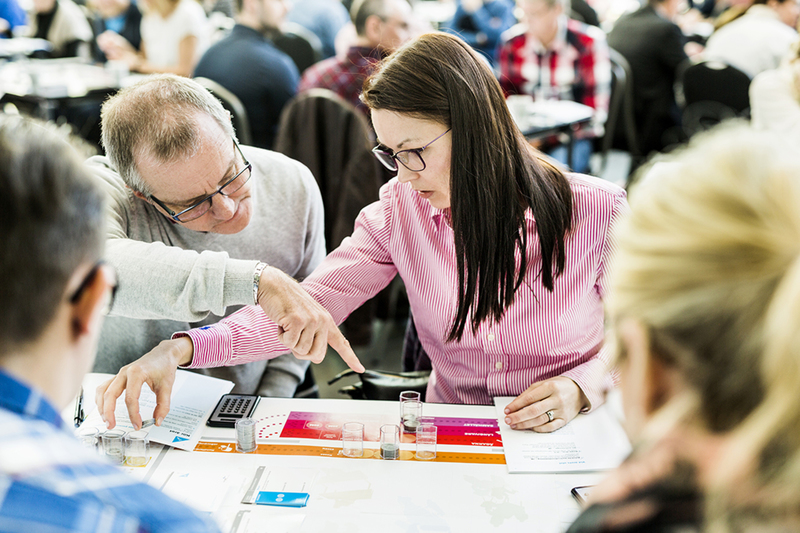 During the simulation, employees learn how to be critical decision-makers, base their choices on facts and knowledge, and challenge their old routines. Employees will be motivated to think critically about their daily work. Boost your people's business acumen and improve your bottom line.
To get a great understanding Finance Acumen throughout your organization through Celemi Apples & OrangesTM and Celemi Decision BaseTM
To get a great understanding Marketing Acumen throughout your organization through Celemi LivonTM and Celemi Livon LiteTM
For custom design program to fit your requirements and priorities