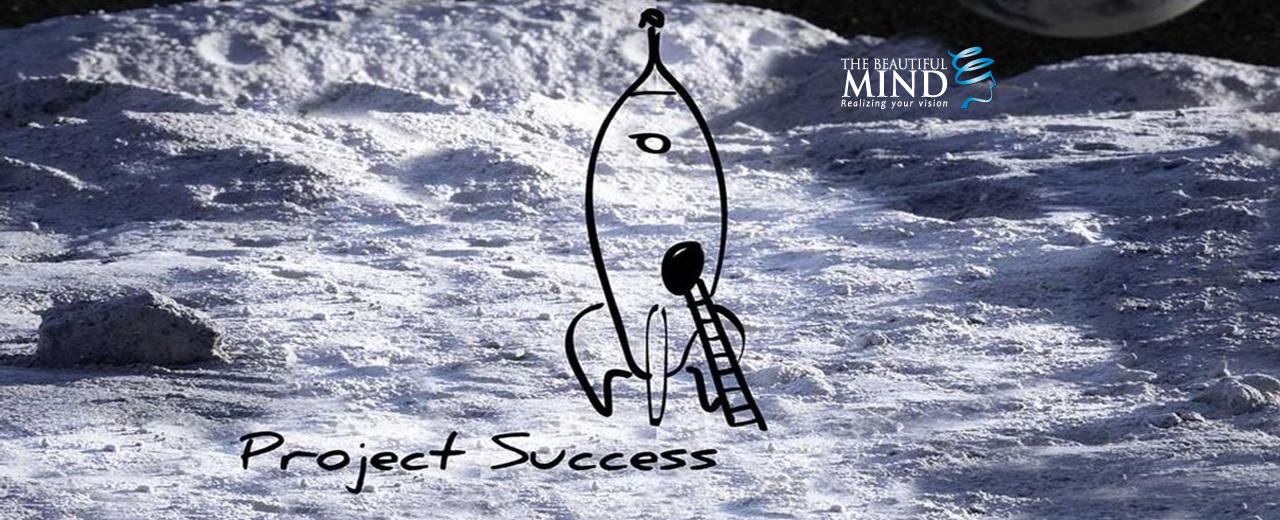 Project management is never been easy, especialy in a disruptive reality.
Peparing people for the challenges of procject work!
The program provides participants with the fundamental knowledge and skills to both manage a project end-to-end, and be an effective and valuable member of the project team.
The program covers the fundamental steps in every project's life cycle but focus strongly on the key project factors including time, cost, risk and people management.
This program will use a case study delivery approach to provide participants with a 'hands-on', multi-faceted and challenging learning experience.
Participants will be actively engaged in progressing the project from conception to closure, and in building the necessary documentation and communications tools to do so.
PROGRAM FLOW:

Pre-Assessment
05 Virtual Learning Sessions
04 Sessions of Project Management Foundation

01 Simulation Exercise: "CAYENNE BUSINESS SIMULATIONTM"

A complete certification (after finishing successful the entire workshop and the post-test program)
Coaching For Implementation
Ongoing Coaching to ensure successful Implementation of the company's assigned projects

(optional)
WHO IS THIS PROGRAM FOR?
Project managers wishing to formalize their skills and/or to revisit fundamental principles.

Members of project teams who wish to broaden their understanding of the Project Management Framework and its essential disciplines.

Technical specialists / engineers moving into a project management/team leadership role, or working for a project manager.
HOW THIS PROGRAM IS DELIVERED?
Our virtual training is streamed live (not pre-recorded) with an accredited trainer in real-time
We apply best practices incorporating a modular approach with frequent activities, visual engagement, appropriate pace and relevant dynamic learning to add value.
Materials: A comprehensive participant handbook is provided.
Tools:

BENEFITS FROM PROGRAM:
Upon successful completion of this program, participants will be able to:
Understand concept of project management

Define the project management processes.

Recognize a project manager.

Identify the scope definition process.

Create a Work Breakdown Structure (WBS).

Understanding the Critical Path Method (CPM).

Understand issue resolution.

Create a Communication Management Plan.

Understand risk management.

Understand change management.

Measure performance impacts.

Close out a project
ABOUT CELEMI Digital business sumulation - CayenneTM

Celemi CayenneTM is designed for you who wish to increase staff commitment and improve alignment on a project. Participants will secure an understanding of critical success factors in project work and, by competing in teams, establish proactive behavior and effective communication amongst project team members.
In Celemi Cayenne™, participants will act as advisors in a project – an IT roll-out of a new system. The project has been finalized, but in hindsight it was not a success, nobody's satisfied. The project failed to deliver as expected, the potential value was insufficiently tapped and there were overruns.
Help your company learn from their mistakes long before the stakes are high by playing Celemi Cayenne™ – the secret ingredient for securing project success.
Key Concepts Covered
Group knowledge sharing

Creating alignment

Team building

Launching a new project or getting an existing project back on track

Gaining full project experience, from pre-study to implementation, in a few hours.

Diagnosing signs and symptoms of potential pitfalls, and mitigating them with limited resources.

Balancing the needs of key stakeholders in order to create maximum business value. Understanding the full impact of decisions.

Decision-making

Communication
Method
Digital simulation that is facilitator led in a virtual classroom, with interactive team activities in breakout rooms.

Key Results
Through the fiery competition of Celemi CayenneTM, participants will:
gain a holistic understanding of projects and critical success factors.

diagnose signs and symptoms of potential problems and mitigate them.

prioritize to get the most value from limited resources.

assess the conditions for successful project management.

identify and utilize key performance measures.

understand the importance of preparedness and actions from the start.

recognize the art of balancing needs to create maximum business value.

build a common vocabulary and understanding.
HELP DESK:
Phone: 028.3930 2242 - 0903 980 025
Email: clientservices@bemind.com.vn
REGISTER NOW!
This program can be delivered both face to face and in a virtual classroom.
Request for a customized in-house program and for further information, please contact us!