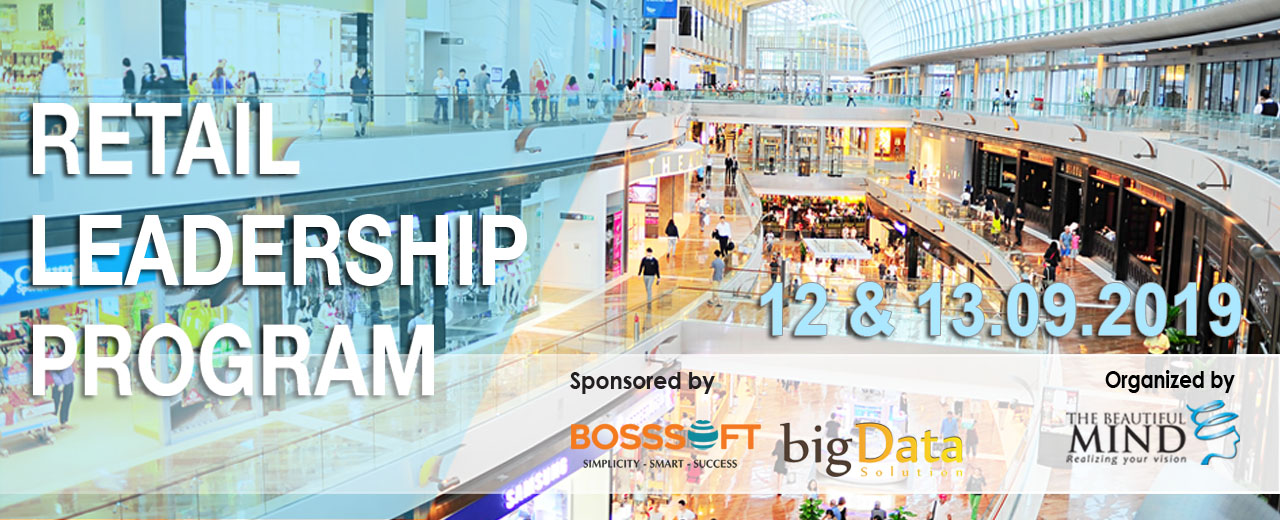 World Best Leadership Simulation Program is Selected by Top World 500 Corporations
Recent shopper, consumer and industry evolutions are putting extreme demands on you as a retail manager. You are constantly asked to get more out of your teams. But no matter how outstanding your own performance is, future success in retail calls for a customer-centric approach that breaks through the boundaries of business functions. The Retail Leadership Programme is designed to help you to lead these evolutions and consequently, to support you in shaping the future of the retail industry.
This brand new program puts you at the center of the learning experience. And it really is an experience far away from traditional classroom learning. You'll work collaboratively with your fellow participants to bring your ideas to life in a robust and practical way.
Retail expertise
You'll further enhance your retail expertise based on a solid structural, conceptual and practical background. Apply out-of-the-box thinking to tackle strategic, tactical, operational issues in the retail industry today.
Worldwide simulation retail package
Specifically, this workshop uses the world's top retail simulation program by Celemi. The simulation helps the participants not only to understand the key retail management knowledge but also to practice the leadership in the simulated retail environment.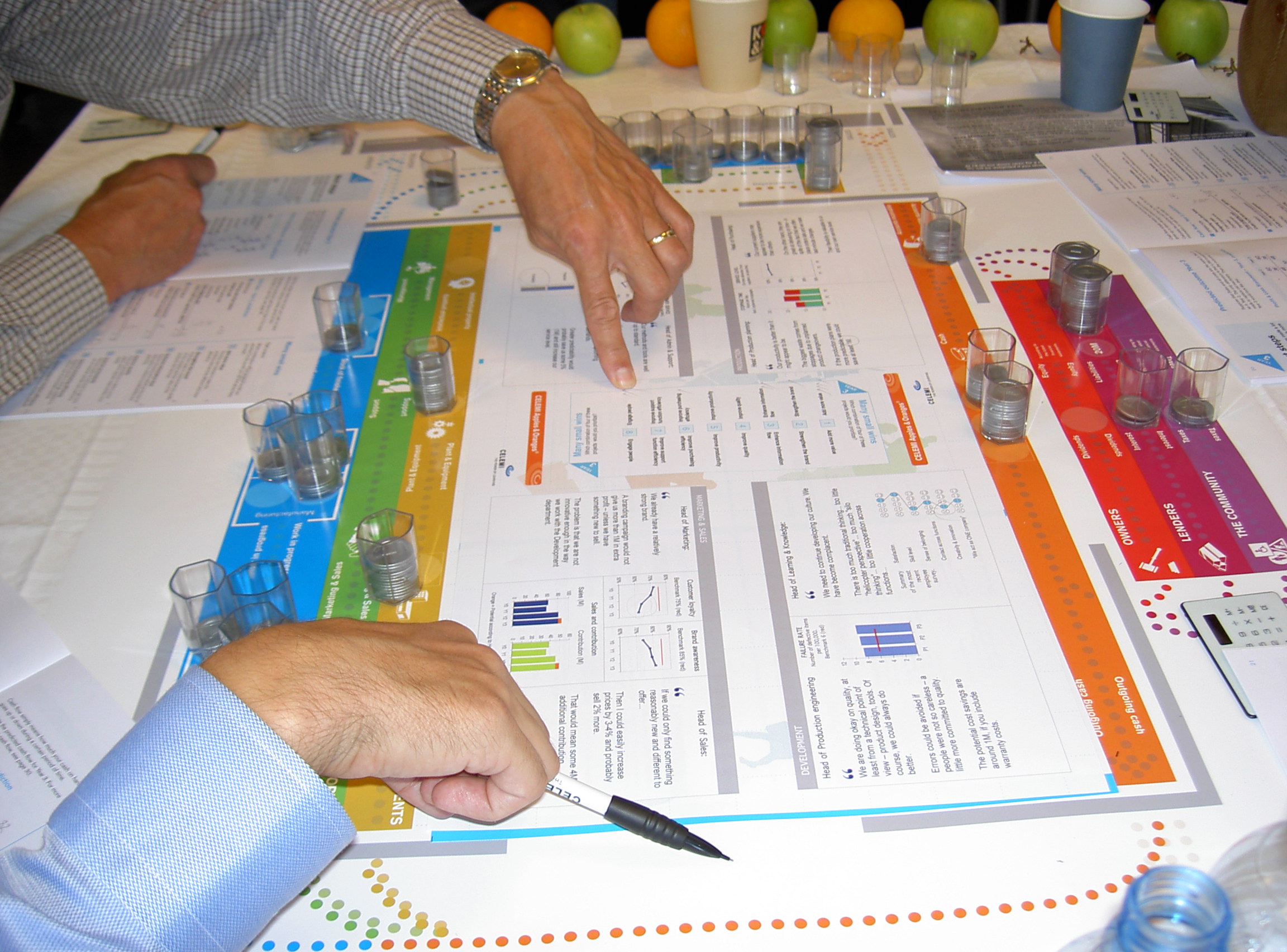 Group power
You'll work alongside experienced people of different subsectors within retail. You'll be sharing, learning and benefitting from the buzz of group energy. Increase the return on investment through joining the program in a team of 3-6 colleagues. This will help to stimulate discussions in your company and to optimally anchor the learning experience.
Live it, learn it, do it
Academic tools & frameworks are only valuable if they can be applied in real life. With the help of our experts in executive coaching, you will acquire insights in your own personal leadership style and you will be coached to adapt even better to the ever-changing world of retail.
The big picture
Being at our program gives you a great opportunity to step back from daily business and let us help you take a more strategic view.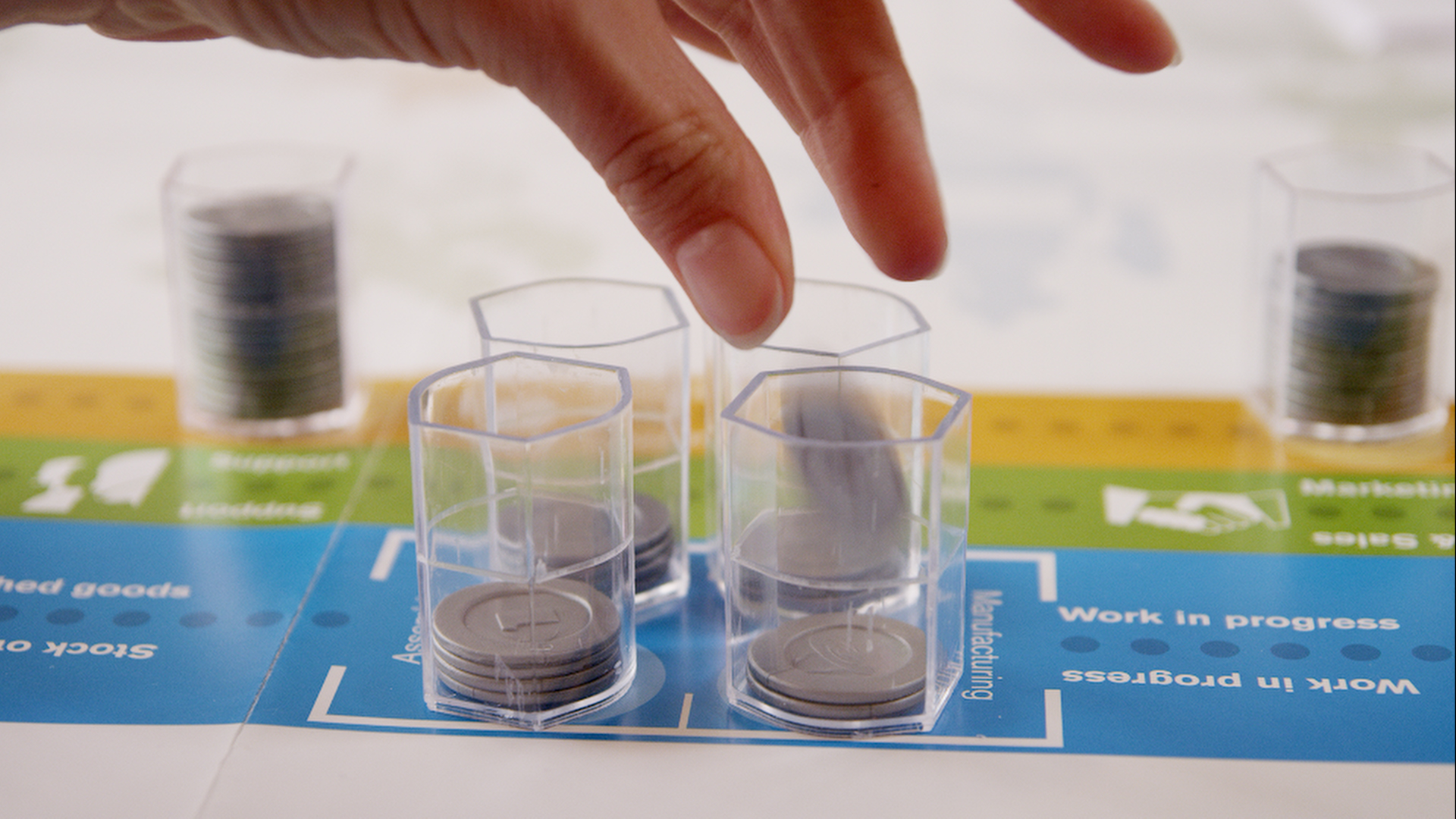 PART 1: Managing the Retail Simulation Business
Year 1: Focus on inventory control – "Doing more with less"
• Reduce inventory while increasing availability
Year 2: Preparing to meet the future
• Restoration of the store environment
• Focus on new customer segments
• Branding
• Cash flow concerns
Back to your own real world:
• What is our potential for improvements?
• What can we do to adapt to them?
Year 3: Poor results in customer survey – something needs to be done!
What if you assigned your staff members to areas where they are needed the most…?
• Five people were trained to be flexible and to be able to work in different places (multi-skilling).
The assignment
• Decide how to best utilize these people during six critical days.
• In the end, total up the customer satisfaction criteria and calculate the effect on Sales and Cost of Goods Sold.
There is a competition between the teams!
Topics covered:
• Business finance: KPI´s, Balance sheet, Profit and loss statement, Cash flow, Working capital
• Value drivers in retail
• Market profile
• Customer satisfaction
• Retail resource management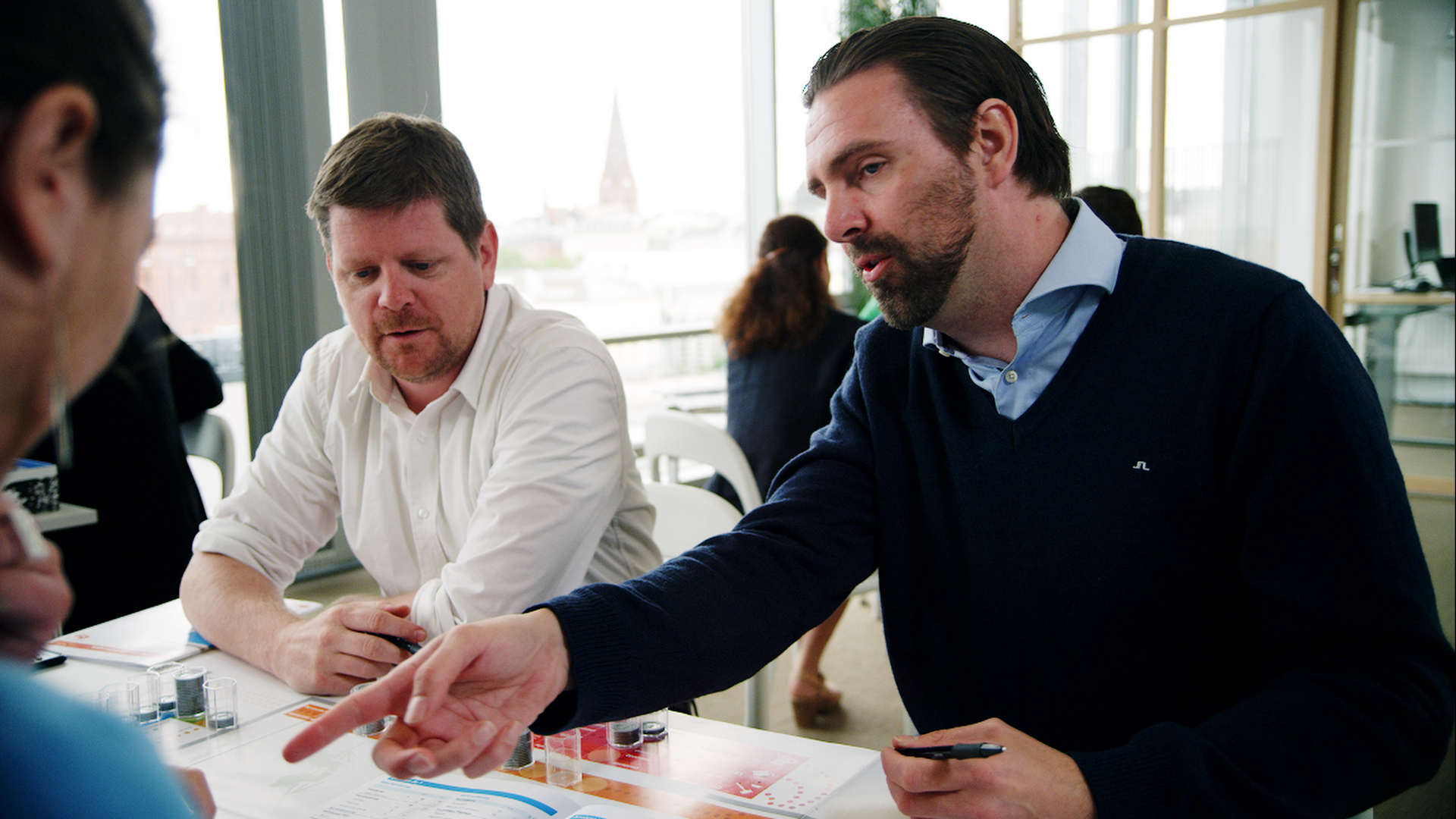 PART 2: Retail Strategy: building tomorrow's business model
1. Strategy in action
A strategy is a decision-making process used to resolve the field of tension between objectives, the requirements of the environment, and available resources. You'll explore a number of conceptual frameworks for strategic planning, as well as what it takes to implement a strategy and make it happen.
2. Value-Based Management in Retail:
To sustain profit value in retail, retail managers have 2 value drivers to focus:
Enhance Revenue

: There are various ways retailers can do to enhance revenue. The program is to help the retailer understand and choose the best suitable for their stores such as by targeting and positioning the stores, by providing superior products or differentiation and customer support, or by good pricing.

Managing Retail Cost

: Retail margin is low. The difference between good and bad retailers is about how to manage the cost of the retailer. The program is to help the retailer understand the cost structure (cost of goods sold and common cost) in retail and how to manage them cost-efficiently.
PART 3: Leadership in Retail Business
You are becoming a leader who will make a difference in the future of your company. That's why we devote a lot of attention to leadership throughout this program. But instead of being presented as a separate module, leadership is interwoven as an integral part of the program content.
Leading yourself
To get the most from your team, you first need to be able to get the most from yourself. The 'Self-Leadership' track gives you insight into your strengths and weaknesses as a manager and as a leader. Apart from this unique opportunity for self-development, you also gain a solid foundation in the principles of leadership.
Leading other people
The retail industry is the biggest private employer in many developed economies. Your employees can make or break your business, and its success depends on how you motivate and lead them.
But how can you lead people in a decentralized organization?
In the 'Leading People' track, we provide you with the tools needed to boost your employees' performance and engagement,
regardless of whether these employees are professionals or low-skilled workers.
Leading change
As the retail industry goes through a major transition, change management is one of the critical factors in making this happen successfully. What is change management? And how do you lead to change?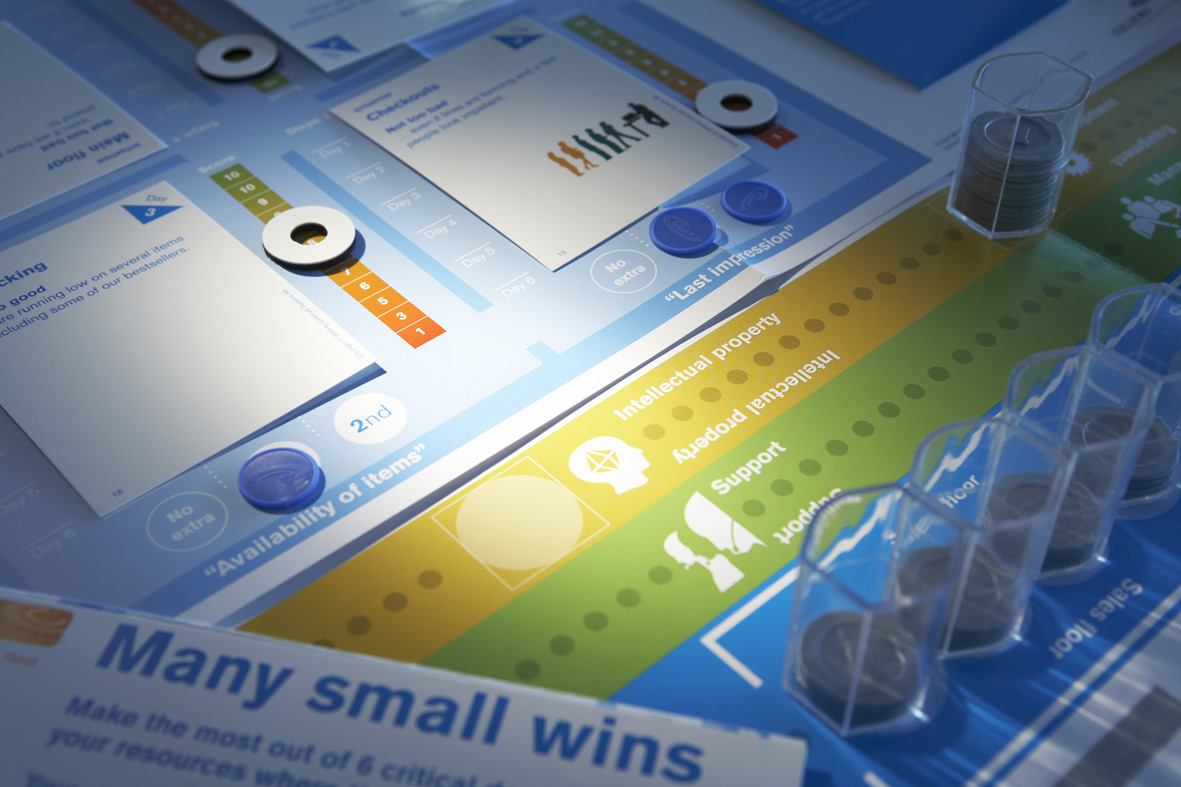 WHO SHOULD ATTEND THIS WORKSHOP?
The Retail Leadership Programme is designed for managers who want to broaden their knowledge and deepen their skills in order to play an important role in shaping the future direction of their company and meet the leadership challenge in the retail industry.
This program is ideal for:
• retail middle managers who want to evolve into a leadership role
• experienced managers, who have built their careers outside the retail industry
• newly appointed retail leaders
• leaders working for companies serving the retail industry, such as consultants or logistics service providers
• leaders working for branded goods manufacturers that supply the retail industry
We recommend that 3-6 people from the same organization participate in the program in order to stimulate discussions in their company and to anchor the learning optimally.
What participants said
85%:

Estimate that it would have taken weeks or longer to learn what they learnt in the seminar if traditional teaching had been the method used

93%:

Judge the Celemi simulations very good or outstanding

99%:

Regard the Celemi materials to be of high or very high quality

99.3%:

Recommend the seminar to others
Source: Gallup Malmö, Sweden
Registration Information
For registration: Ms. Thuy Nguyen
Tel: + 84 28 3930 2242 - 0903 980 025 - E: thuy.nguyen@bemind.com.vn