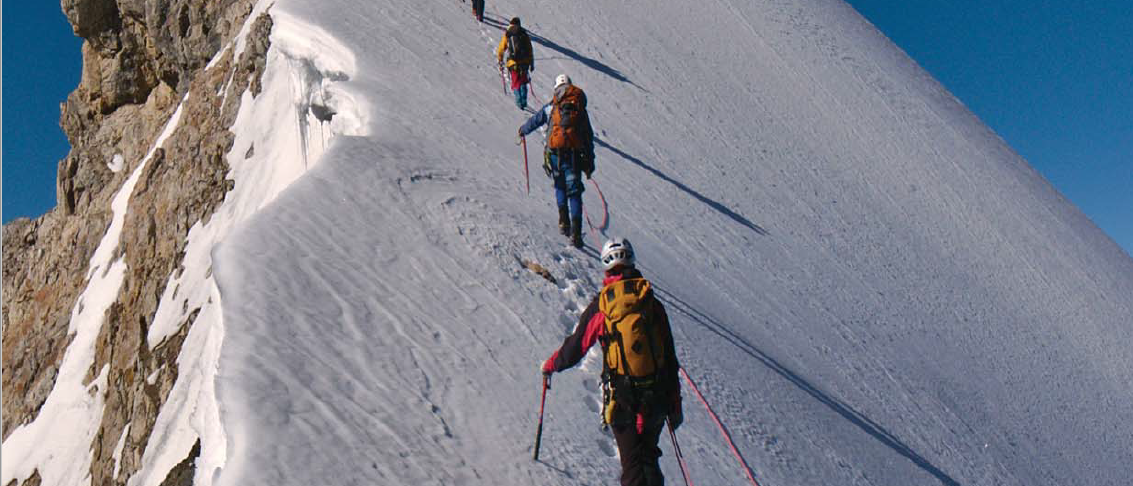 World Best Leadership Business Simulation-based training program selected by Top World 500 Corporations
 According to McKinsey's study, there are 3 ways the companies grow its business: increase effective competition (increase market share, geography expansion…), increase portfolio (make new products, new business ideas…) and/or thru merger and acquision.
The successful companies are the ones leverage thru these 3 ways. However the problem is not about knowing them but doing them. Let's come to our 02-day workshop that can transform your team to better success. The workshop is only for the highly ambitious companies that want to grow their business to the next level. The workshop can help you and your team work together for planning the next growing stage of your company.
WORKSHOP OBJECTIVES
Develop a compelling strategy: Help you to set the direction of your business and craft its overarching strategy.
 
Master the essentials of corporate financial management: Help you to understand the financial dimensions of a competitive strategy to manage more effectively in any economy.
 
Lead your company and your career: Help you to enhance your personal leadership skills and accelerate your role in building and leading a high-performing organization.
 
Leverage the power of marketing: We help you to address the challenges that general managers confront when dealing with the customer-facing functions of a firm.
 
Create and conduct value-based management: We help managers to create valued-based program and implement them successfully.
 
Measure, analyze and drive corporate performance: We help you to deepen your understanding of financial reporting, capital investment decision making, and driving firm performance.
WHY SIMULATION? 
This workshop is fully designed on the concept of "learning by doing" and provides a 'safe' environment for reflecting and improving on management and leadership skills. During the workshop, participants will handle situations related to strategic planning, finance, sales, purchasing, production, product development and marketing and make decisions as a CEO to improve the overall value creation in the company. According to Corporate Strategy Magazine, the business simulation is the important part for providing education for CEO development. 
WORKSHOP FORMAT 
Delivering a truly global experience in Vietnamese setting practices.
No theory, no teaching 


Learning-by-doing


Brain utilization > 120% 



Fun and challenging
THE KEY CHALLENGES IN SIMULATION
Like managing your business, in our simulation, you and your team have to make the strategic plan and be able to execute the plan to grow your business and make profit for 09 years. You are challenged to practice the followings:
Make your mission and vision


Analyze TOWS for the industry and your enterprise


Analyze BCG and Ansoft model for finding your portfolio's investment plan


Make strategic objectives


Build KPIs for monitoring your goals and progress


Focus investment


Define your competitive advantages and the competitors' advantages


Analyze company's value chain and supply chain


Make short and long term strategic plan



Alignment and Collaboration across all departments
THE PROGRAM IDEAL FOR
C-levels: senior manager, CEO, director, owner, talent…


All personnel with financial responsibilities in manufacturing, production or other capital-intensive companies can build cross-functional insight and align with a common vocabulary of performance measures.

Sales people, service providers and consultancies gain a better understanding of their clients' business conditions.

Companies that are implementing new IT architectures (such as business information, supply chain, or customer relationship management systems) can use Celemi Decision Base to identify hot buttons.
Please contact us if you are interested to know more of this workshop.
For brochure workshop please download at here
Date: August 03rd & 04th, 2017 8:30 am - 5:30 pm
Venue: Eastin Grand hotel, 253 Nguyen Van Troi, Phu Nhuan District, Ho Chi Minh City
Contact directly to: 
Ms. Phu - Tel: (08) 3930 2242        Email: clientservice@bemind.vn - Hotline: 0903 70 80 84